Forthcoming Publications
"North of 96th Street: Latinx Class Mobility and In the Heights by Lin-Manuel Miranda and Quiara Alegría Hudes" in From the Bowery to the Bronx: A Cultural History of New York City Through Song, Intellect Books [2022; approx. 3,500 words].
"In pursuit of property and forgiveness: Lin-Manuel Miranda's Hamilton and In the Heights" in Critical Diálogos in Latina and Latino Studies, NYU Press [accepted May 2019; approx. 5,000 words].
Research Project, "Activism and US Latinx Theater."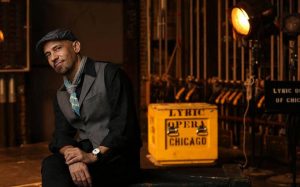 Several questions inspire my current research: When and how is art able to accomplish, produce, and/or inspire social change on issues of racial justice, equality, and equity? What is the history of US Latinx theater in terms of social movements and activism? When has US Latinx theater played a role in the community's call for action in response to racial discrimination and violence? I seek to broaden the definition of activism, offering different visions of what political change can look like and how it can be accomplished. For example, the Civil Rights, feminist, and Black Lives Matter movements have shaped the trajectory of US Latinx theater. In addition, US Latinx theater engages activism through representational and archival practice, circulating histories and counternarratives of US Latinx experience.
I'd like to acknowledge the funding support from Bucknell's Mellon Grant on "Confounding Problems in the Public Humanities and the Arts," which enabled me to collaborate with an undergraduate Research Assistant, Magui Torres-Loredo, during Summer 2021. Additionally, Presidential Fellow, Siobhan Nerz, will serve as a Research Assistant for the project during the 2021-2022 academic year.