Forthcoming Publications

"North of 96th Street: Latinx Class Mobility and In the Heights by Lin-Manuel Miranda and Quiara Alegría Hudes" in From the Bowery to the Bronx: A Cultural History of New York City Through Song, Intellect Books [2022; approx. 3,500 words]. [Abridged reprint of "Blackout on Broadway" in Studies in Musical Theater updated to include analysis of film, In the Heights (2021)].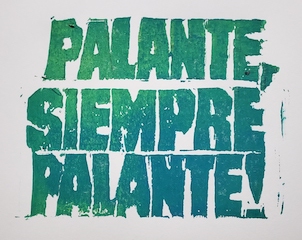 Public Humanities Project "More Latinx Plays" https://www.instagram.com/bucknell_latinx_lit/.
The mission of the "More Latinx Plays" project is to "amplif[y] the work of US Latinx playwrights and theaters so that everyone reads/stages/supports more Latinx plays!" This intervention was Inspired by my experience teaching ENLS 311 "Staging Activism in US Latinx Theater" in Fall 2021. Students from that class contributed posts based on their research on specific playwrights and during Spring 2022, research assistant Siobhan Nerz developed a series of more in-depth posts about Luiz Valdez, Guadalis del Carmen, and Virginia Grise. I am currently focused on creating a series of Instagram posts that showcase US Latinx theater institutions and compelling quotations from US Latinx plays.
Research Project, "Staging Activism in US Latinx Theater"
The story of US Latinx theater's relationship with activism during the 20th century often centers on how civil rights movements shape the spaces, form, and content of Latinx playwrighting. Such a story privileges a specific form of civic engagement–public protest–while also simplifying the process by which activism results in social change. By focusing on the depiction of activism, I complicate this narrative to analyze the way that Latinx plays reframe historical figures like Lolita Lebron, Minerva Mirabal, and Che Guevara, critique vacuous public protest, and offer an expanded vision of what activism looks like. A coyote leading refugees across the US-Mexico border. An Afro-Latinx woman delivering food to her neighbors during quarantine. A Mexican-American intern saving Gabrielle Gifford's life. A manifesto whose recipe for resisting a racist and toxic health industry is Chairman Mao's exercise routine plus bone marrow soup.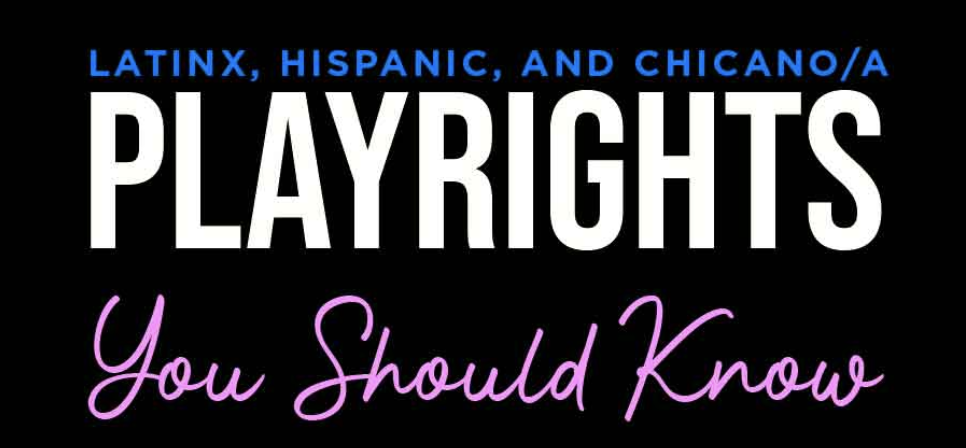 Beyond representation, US Latinx playwrights use archival practice as a form of activism, establishing new spaces for sharing and documenting their work, from theater institutions to social media. My early-stage research project analyzes both 20th and 21st century US Latinx plays by Chicanx, Puerto Rican, Cuban-American, and other Latinx writers, emphasizing how racialization within the United States generates an important dialogue between these ethnic groups. I offer the first major comparative study of contemporary playwrights and prior generations, with activism as a unique lens by which to identify trends in content, context, and circulation.
I'd like to acknowledge the funding support from Bucknell's Mellon Grant on "Confounding Problems in the Public Humanities and the Arts," which enabled me to collaborate with an undergraduate Research Assistant, Magui Torres-Loredo, during Summer 2021. Additionally, Presidential Fellow, Siobhan Nerz, served as a Research Assistant for the project during the 2021-2022 academic year. I am also grateful to the National Humanities Center for the 2022-2023 residency that will support the research and drafting of a monograph about the intersection of activism and US Latinx theater.