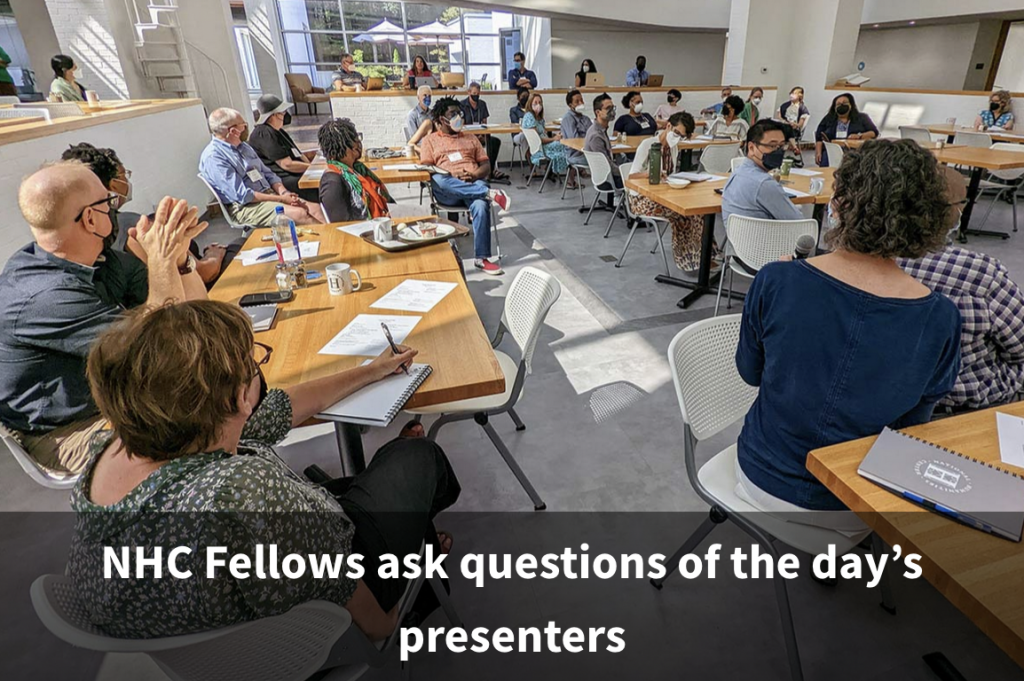 My residency at the National Humanities Center began in September and I am simply astounded by the resources available for fellows. The librarians on staff are amazing: they have obtained all the books I need for my research as well as archival materials that I thought were completely out of reach.
During my first couple of weeks, I listened to my fellow fellows describe their research projects and drafted some points of dialogue, a shared vocabulary that might enrich our individual projects: power dynamics, ownership/authority & cultural capital, racial hierarchy/racism, performance, embodiment, memory of resistance & absence/silence/gaps, witness/redress, postcoloniality, decolonization, institutions, hunger for representation, longing for social justice, spatial politics, relationship between art and audience, challenging mainstream discourses, canonization, proximity to white power, and market popularity.
I know that I think best in the company of others so I am very much looking forward to listening and learning from my colleagues during our lunchtime conversations and project workshops.