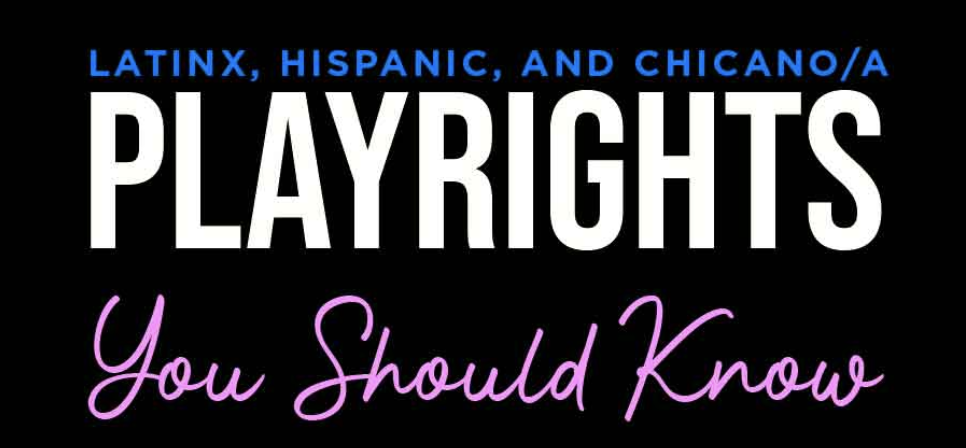 "Archival Activism and US Latinx Theatre"
I am in residence at the National Humanities Center for the 2022-2023 academic year. The John G. Medlin, Jr. Fellowship is supporting my research and drafting of a monograph on archival activism and US Latinx theatre. I focus on 20th and 21st century US Latinx playwrights –Chicanx, Puerto Rican, Central American, Dominican-American, Cuban-American, and other Latinx writers– because racialization within the United States generates an important dialogue between these distinct ethnic groups.
By situating archival work as a form of activism, we can appreciate how US Latinx playwrights are responding to a problem of generational discontinuity, to the gaps in community knowledge about US Latinx history and activism. Archival activism finds expression through representation (narrative, visual, sound, and prop elements of a performance) and institutional practices that create new spaces for community building and belonging (oral history projects, educational programming, and social media). Some of the theatre organizations that I discuss include Borderlands Theater and Cara Mía Theatre.
US Latinx theatre archives a history of US Latinx activism while also opening up the definition of activism to include Other models and voices. Latinx plays reframe historical figures like Lolita Lebron, Minerva Mirabal, and Che Guevara, critique vacuous public protest, and offer an expanded vision of what activism looks like. A coyote leading refugees across the US-Mexico border. An Afro-Latinx woman delivering food to her neighbors during quarantine. A Mexican-American intern saving Gabrielle Gifford's life. A manifesto whose recipe for resisting a racist and toxic health industry is Chairman Mao's exercise routine plus bone marrow soup.
I'd like to also acknowledge the funding support from Bucknell's Mellon Grant on "Confounding Problems in the Public Humanities and the Arts," which enabled me to collaborate with an undergraduate Research Assistant, Magui Torres-Loredo, during Summer 2021. Additionally, Presidential Fellow, Siobhan Nerz, served as a Research Assistant for the project during the 2021-2022 academic year.